Tomorrow I am planning to drop off the quilts I've made recently for Project Linus. The following will be included: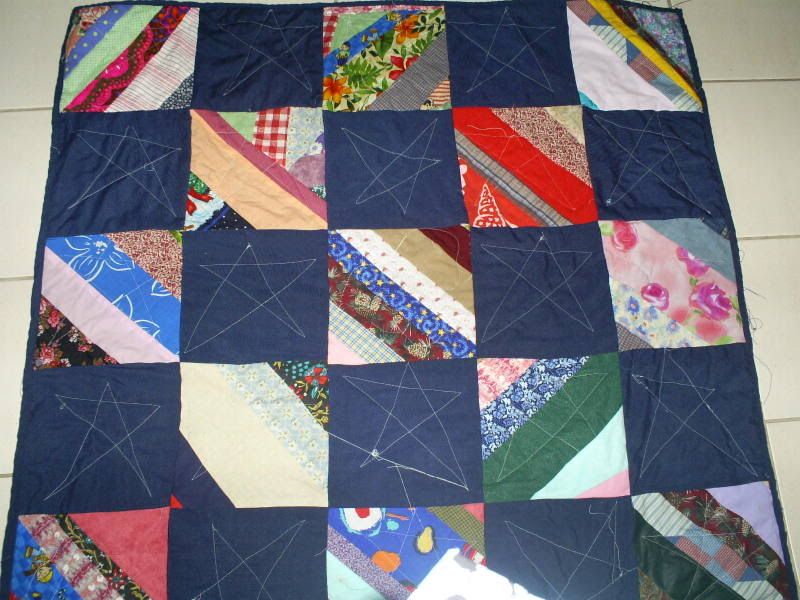 This is actually the front of the previous quilt...the zebra applique came from the stash my grandmother left behind...she loved babies so much. She was also the one who taught me to quilt. I think she'd be really pleased to know the legacy of quilting and the scraps she left me are going on to bless other babies!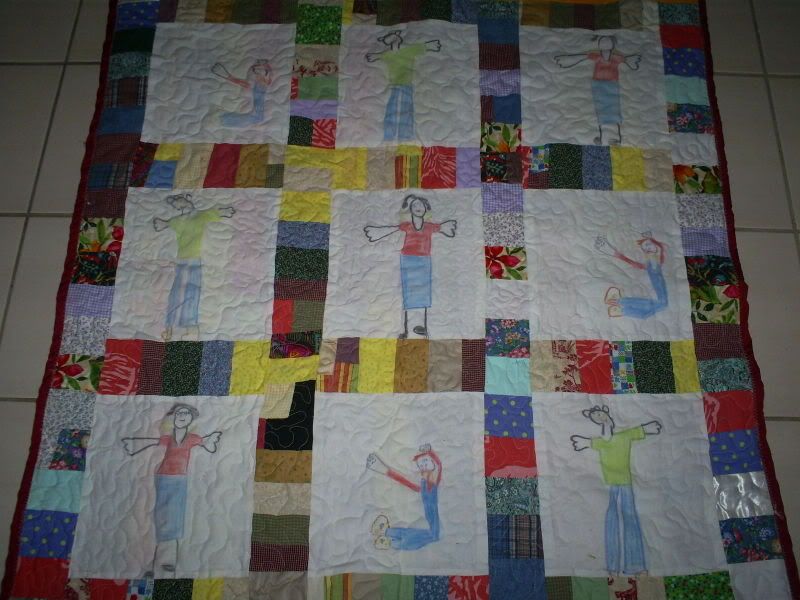 One night after the children were all snuggled in bed, I found these drawings of my daughter's on my desk...so I found a way to incorporate them into a quilt...she was thrilled! Many have asked if it's hard to give the quilt away. It's not...because I kept the originals and can recreate the quilt anytime I want!



The Lightening Bolt quilt and the Sudoku quilt will also be going...I'll post more about the Lightening Bolt one later!

We had our fifth miscarriage last year. For the longest time knitting and sewing were not the comfort they were in the past. Finally the pull to return to the sewing room became too strong to resist. Still I didn't have the desire or energy to make a dress or anything like that, so I started sewing scraps together. Eventually the scrap blocks were filling baskets, drawers, etc. and I knew I had to do something with them. That's when the inspiration hit to donate quilts to Project Linus. My goal then was to finish 5 quilts (in honor of our five babies that died) by February 16th. Throughout the process I learned it's easy to cry and sew scraps together...I also learned that sometimes it's from the depth of our own pain that we are able to reach out to others. The children receiving blankets from Project Linus must be going through some traumatic time of their own...each quilt became a prayer for the one who would receive it. I also became even more grateful for the four wonderful children who are here blessing my life on a daily basis. I thank God they are healthy.

So that is the reason for this blog...to keep a pictorial track of the quilts that have been donated.

Healing comes from pain, tears turn to joy...God is awesome!